And I think it's gonna be a long long time
Till touch down brings me round again to find
I'm not the man they think I am at home
Oh, no no no
I'm a rocket man 
I'm a rocket Girl wohl eher. Aber nachdem der NASA Account bei Instagram zu meinen Liebsten gehört, Chanel das Thema bereits aufgriff und die 'I need more Space' NASA Shirts derzeit zu den heißesten Vintage Fundstücken gehören, wurde es auch Zeit, dass ich dem Space Girl Club beitrete.
Als ich vergangene Woche nichts ahnend durchs Alsterhaus schlenderte, fiel mir an einer Puppe die wohl schönste Bomberjacke dieses Planeten (wo wir wieder beim Thema wären) auf. Von Coach und mit Lederärmeln, NASA Emblem und Raketen Patches versehen. Kurzum und auch wenn ich jetzt vielleicht pathetisch klinge, die wohl perfekte Bomberjacke für Space Girls und alle, die es werden wollen. Sie musste natürlich mit und wurde am Wochenende sogleich ausgeführt. Et voilà, hier ist das Ergebnis.
Dazu kombinierte ich einen Lacklederrock vom H&M Trend, Boots von Balenciaga und ein Shirt von Local Authority. Die Sonnenbrille ist von Gucci (ähnliche HIER) und die Tasche von Chanel. See you in Space!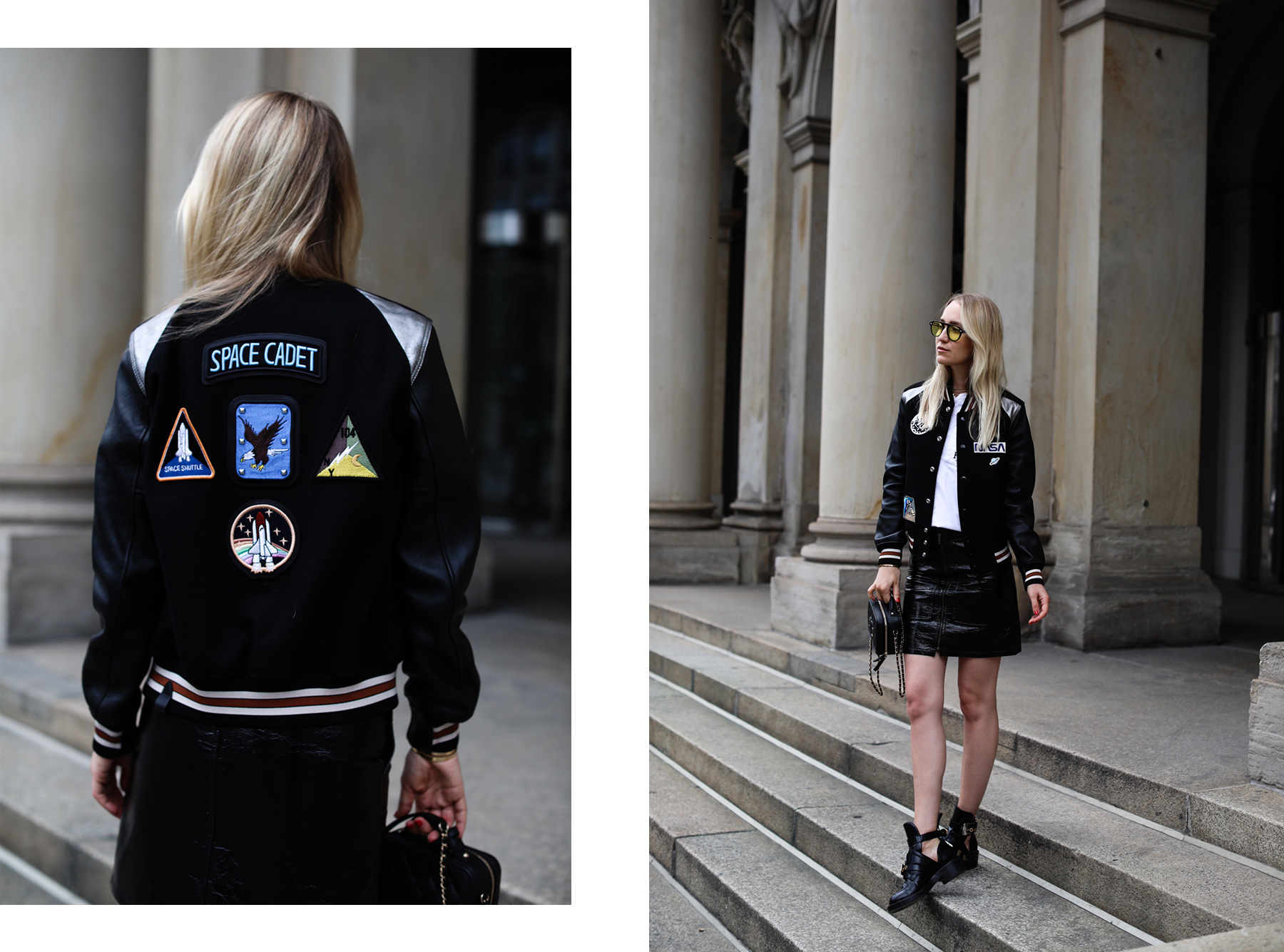 It's lonely out in space